H Net
Perfect cover net for plastic crates
Click for product dimensions.
Click for box, roll and pallet dimensions.
Request a Quote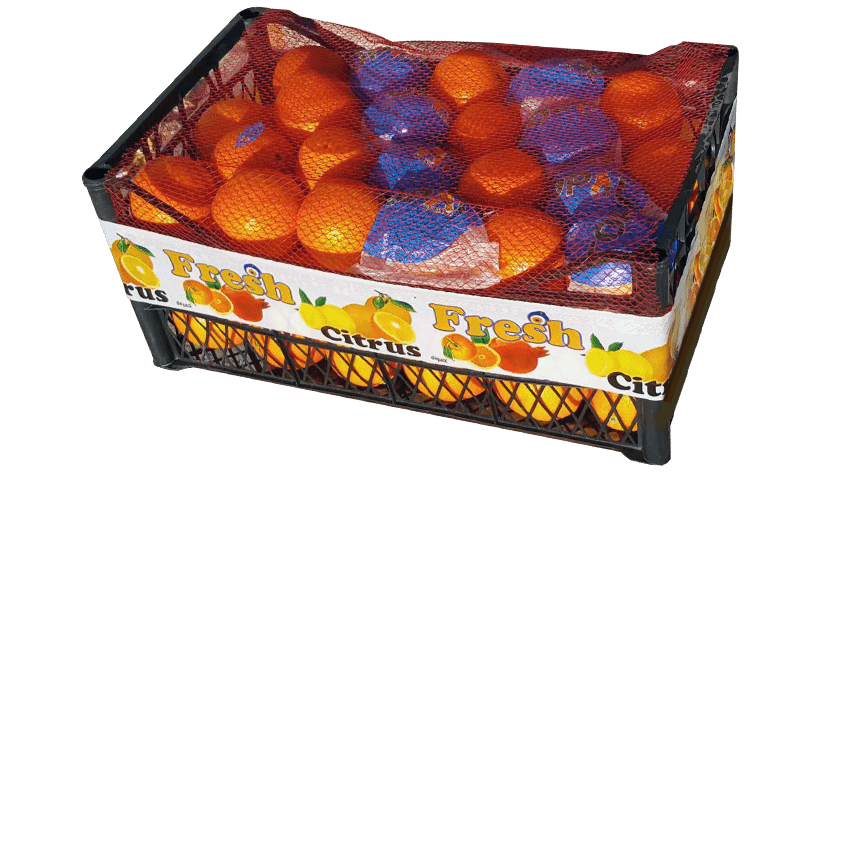 Your plastic crates also need protection
Following the sectoral success of the Taped Net, Depack has developed H Net. Another product whose production rights are protected under utility model patent, takes into account the needs of companies that ship products via plastic crates.
The texture of the 3 yarn net is different than the standard 2 yarn net. The third yarn which, is located on the vertical axis, allows net to stretch in one direction.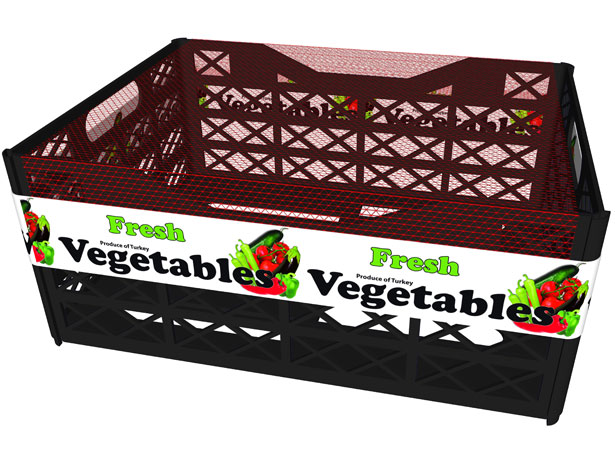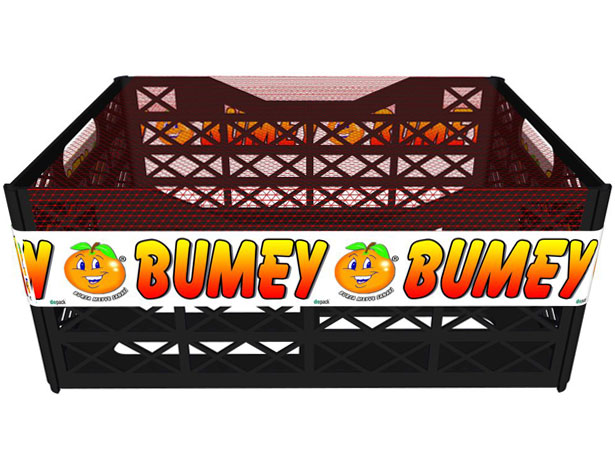 Place your company name on plastic crates
Briefly, H Net is a protective cover net with a nylon strip for plastic crates, that uses the elastical strength of 3 yarn net.
The H Net, which can be produced in requested sizes, encloses a plastic crate with nylon strip carrying the name / image of your company. On this count, H Net does not only protect your products; but also gives your plastic crates resistance and and provides elegant packaging with advertising.
Request a Quote
Easy and powerful assembly
The assembly of the H Net is quite simple. Same logic as putting a hat on your head; simply pass it through the edges of your crate. H Net helps your company to utilize human resources and consumables costs as it does not need any additional processing.
Quality Control
Before your orders leave our factory, we choose samples among them and perform 'separation of nylon strips' and dimensional accuracy tests.
Maximum Charm
Considering the importance of packaging, Depack supports your products by increasing their appeal and being attracted to your own market.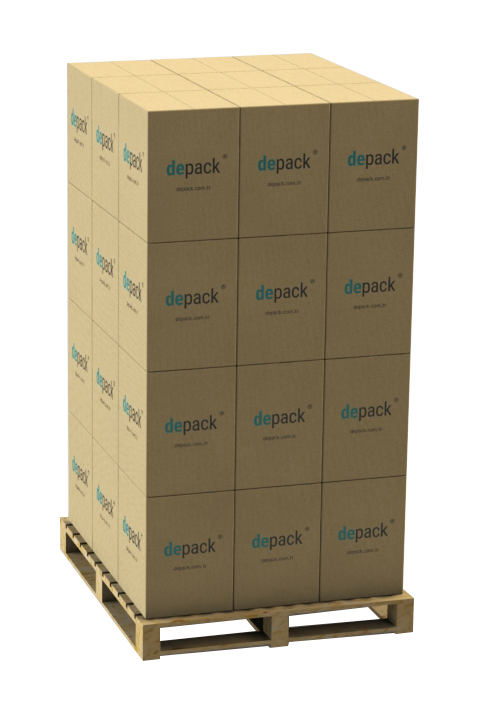 Other depack Products
Depack Packaging offers many solutions on fruit, vegetables, dry food packaging and protection areas.