Taped Net
Perfect taped cover net for cardboard crates
Click for product dimensions.
Click for box, roll and pallet dimensions.
Request a Quote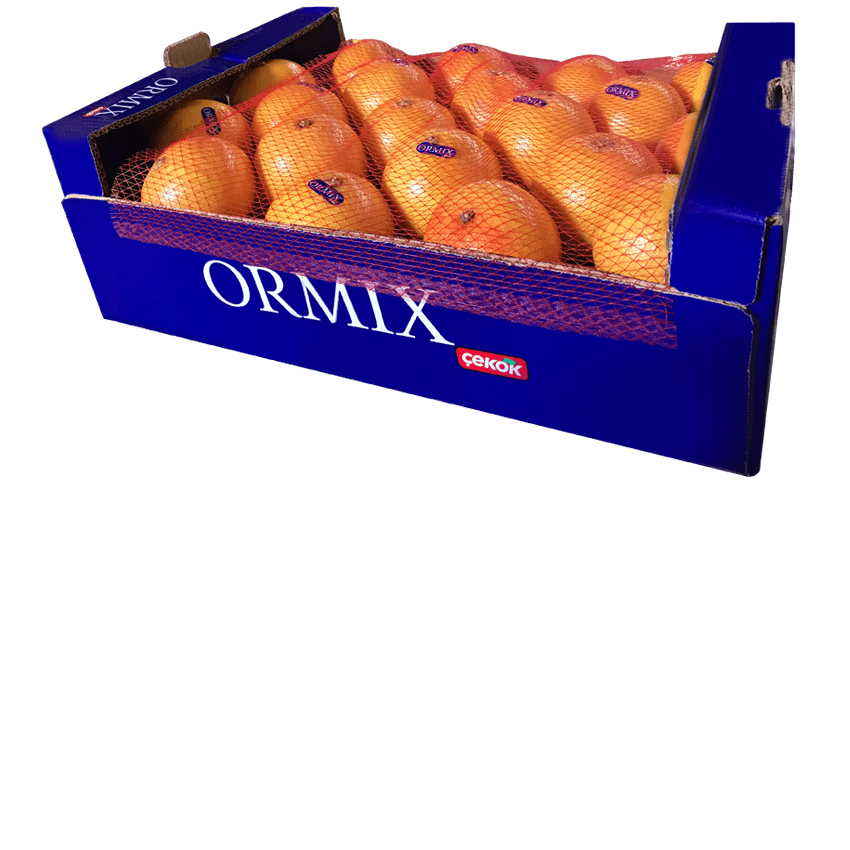 The strength of 3 yarn net is combined with double-sided tape
Taped net is an innovative product whose, production rights are protected under utility model patent since 2013.
Thanks to our advanced production lines, 3 yarn net and special double sided tape with a finger lift* are combined to ensure fast and flawless fitting for your crates.
* A notch is added all along the tape on both sides for an easy peel off.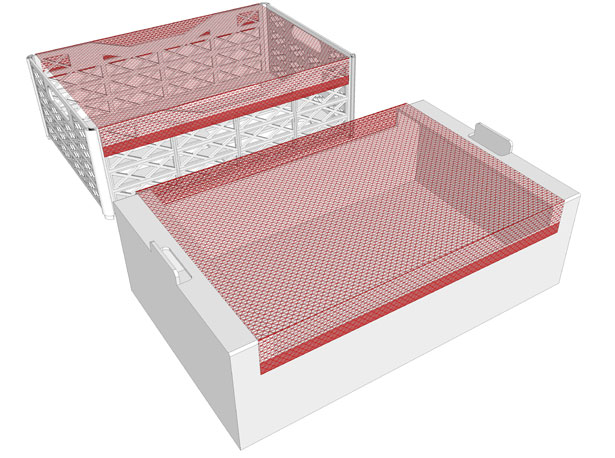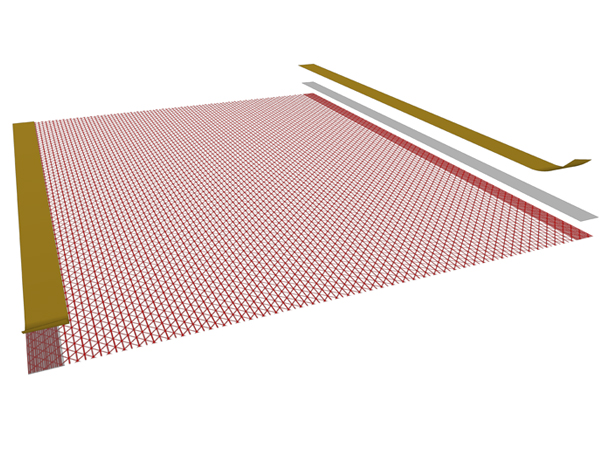 Fast and perfect assembly
3 yarn net is different than the standard 2 yarn net. The third yarn which, is located on the vertical axis, allows net to stretch in one direction.
In this respect, 3 yarn net does not lose its form during assembly. This does not only ensures a safe transportation, but also creates an elegant look.
If you are already using a regular cover net, thanks to our taped net, you will no longer have to resort to methods such as tapping, punching, or stitching in order to assemble your nets to the crates.
Request a Quote
Magic touch for your cardboard crates
We are happy to make the final touch on your carefully prepared crates. Before your orders leave our factory, we select samples from each production line and perform measurements and stickiness tests.
Let your citrus breathe!
Fresh fruits and vegetables continue to 'breathe' after they have been harvested. The key to keep your products fresh during transportation or storage is to increase respiration.
Maximum Adhesion
Contact surfaces (where the double-sided tape meets with the 3 yarn net) has a tight texture. This feauture enables maximum adhesion of the tape to the net.
(See the image on the right)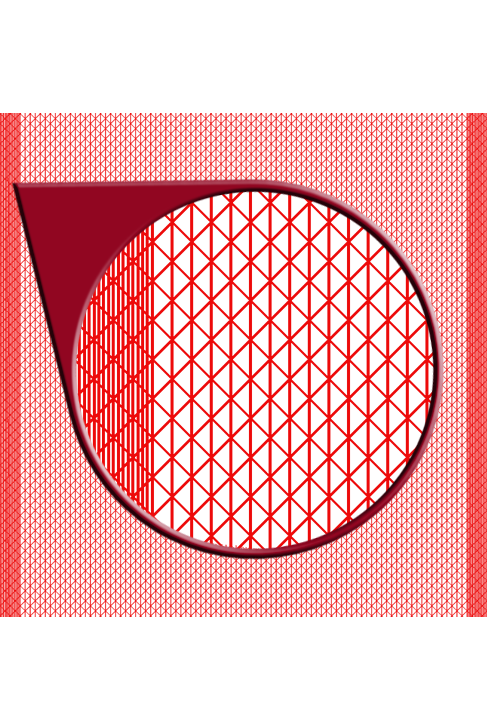 Other depack Products
Depack Packaging offers many solutions on fruit, vegetables, dry food packaging and protection areas.